« Ask the Experts: What's a Spear Phishing Attack? | Main | Is Online Shopping Really Safe? »
11/11/2015
The Night I Was Nearly Robbed: Situational Awareness & Safety Online (and Offline, too)
We've been getting such tremendous feedback from this story from our newsletter subscribers, I've decided to turn it into a blog, too.
---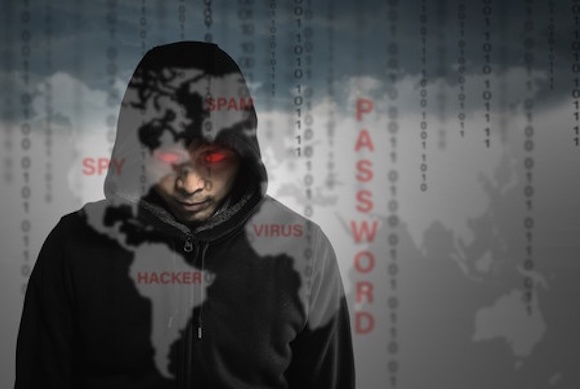 This "Ask the Experts" deals with a personal story from my college days and situational awareness. 

It's a short story. Every word is true.

I hope it helps keep you safe online, too.

The story goes like this, I put myself through college managing car washes.


It was a lot of fun, and unlike a lot of my friends, I got to work outside and got priceless experience in ways you'd never imagine: scheduling, managing staff, handling customers, negotiating with vendors, bookkeeping, even welding.

One night after locking up the safe, I'd just turned out the lights inside and as I was walking down the long hallway, ready to head out for the evening, out of the corner of my eye I spotted movement in the bushes outside.

Because of the one remaining light outside, I could see outside, but you couldn't easily see inside the completely dark building.
I was sure someone was there.
At 11:00PM, no one had any business being on a dark car wash parking lot, much less skulking around in the bushes.

As stealthily as I could, I dialed 911 and as quietly as possible explained the situation.

In no time, an officer showed up; we immediately recognized one another as his department routinely brought their cars in.

As he stepped out, he reiterated the situation as I'd explained it to the 911 operator.

Seeing the situation for what it was and my (extreme) concern, and knowing me pretty well personally, he unholstered his weapon. Together we walked the perimeter of the lot.
We found nothing.
I felt silly, but I know what I saw, so I chalked it up to, "Oh well..."

Still shaken, I thanked the officer, and apologized for the wild goose chase.

His words, "Better to feel silly than to be dead."

The words stuck with me.

I nodded, got into my car, and went home.
The next day...
The next day when I came in for my shift, the morning manager said, "Hey, Kevin... did you hear about the Shell station down the street last night?!"

"No, why?"

"They got robbed. Shot and killed the night manager. Just after 11 o'clock. You're lucky they didn't come here instead."
I got lucky.
I got lucky that night. Very lucky. But I was also aware of my surroundings and willing to look stupid.

Online, it's harder.

The bad guys are smarter than ever, and like the crooks at the car wash that night, they want your money.

Today's bad guys online make phony bank sites and phishing emails. They make 'em seem so legit it's nearly impossible to tell they're not real.

Even professionals have a hard time telling good from bad.

And, while antivirus and Internet security software can be a big help, your own situational awareness is just as important.

If you get an email, no matter who it's from, if it's got a link: be wary of it.

If you click the link, do not, under any circumstance fill out any kind of form on the site. No usernames. No passwords. Nothing.

If it's legit, you can always go back to the site by typing the _real_ website name into your web browser by hand.
The bottom line...
Be aware of your surroundings online just like you are in the real world.

Keep in mind, too, it's not just bank websites being phished. Be wary of any email claiming to be from anywhere where you use a username and password.

If you think you've got something in the bushes of your PC, feel free to contact Josh and me.

We may not be peace officers, but we do know a thing or two about online safety and security.

After all, it's better to feel a little silly asking for help than the alternative.
The comments to this entry are closed.